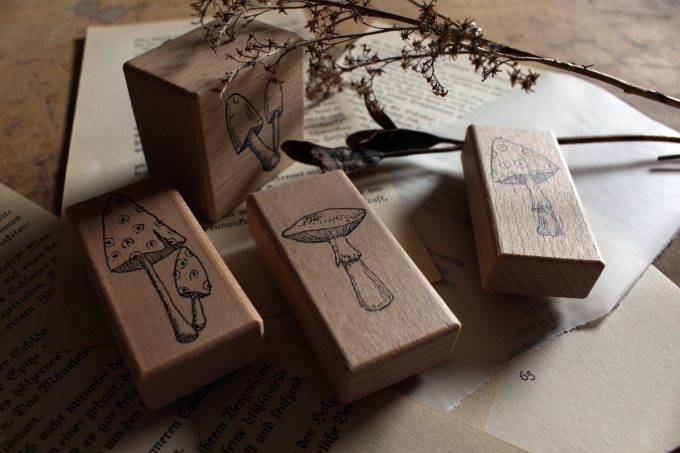 Autumn is fast approaching and this year I'm prepared! At least as far as for having autumn-like rubberstamps for decorating my snailmail. For some time mushroom illustrations have been increasing in my sketchbooks. Some of them are now available as rubberstamps, so you can celebrate autumn with your snailmail friends as well.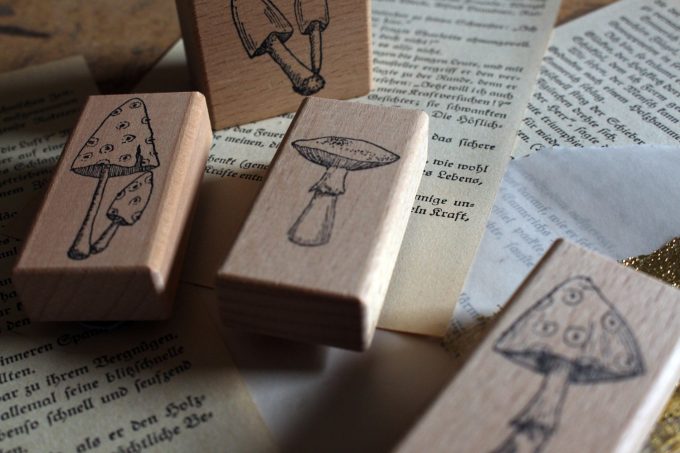 In total, there are eight new mushroom rubberstamps. All created from my own illustrations. What I'm doing with the rest of the illustrations or if I'm even doing anything with them is not decided yet. Ofen I draw simply because of drawing and not for developing a product out of my illustrations.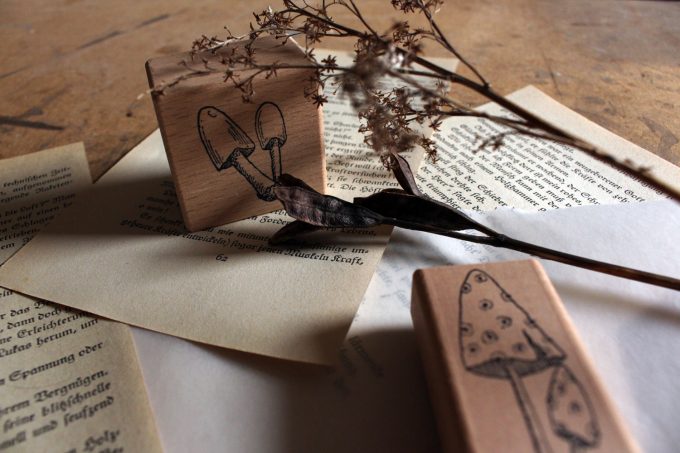 However, I can imagine making a whole mushroom stationery set with them. Containing rubberstamps, notepads, stationery paper, envelopes, wrapping paper, stickers, banderoles and more. Until I put this idea into concrete terms, I play around with the new rubberstamps for a little while.
Love
-Ema-