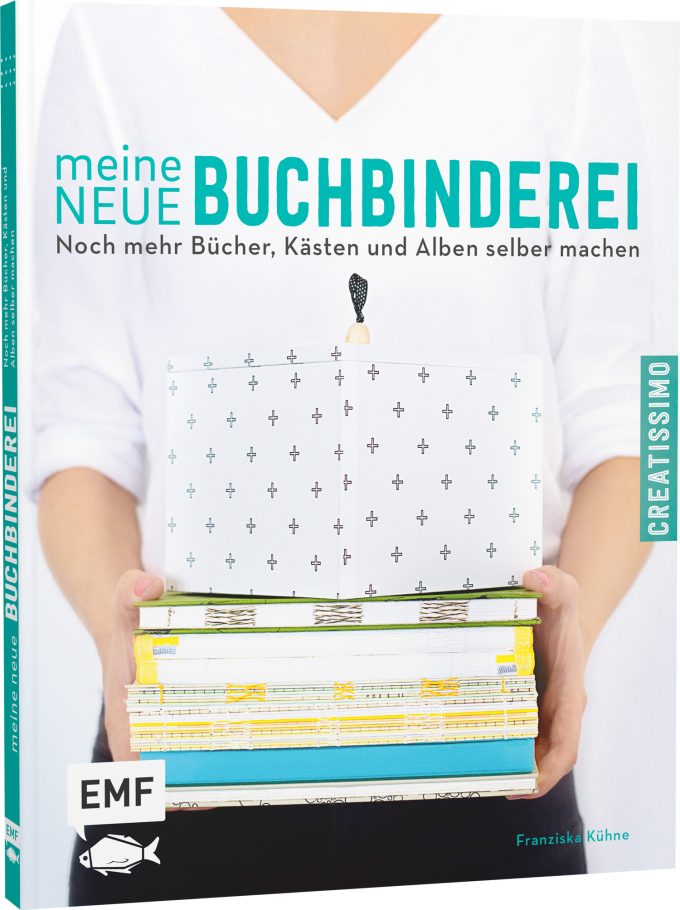 Since last thursday, the 16th of March 2017, my new book "Meine neue Buchbinderei/My new bookbindery" about bookbinding is available. Unfortunately it's only available in german. But if you know an american publisher who could like the concept let me know and my german publisher can reach out to them.
Like my first book "Meine Buchbinderei/My bookbindery" this book is filled with step-by-step tutorials for several bookbinding projects. Starting with easy projects like the swiss brochure, to medium projects like building a slipcase and ending with challenging projects like the coptic stitch. There is much to try!
Beside the tutorials for making books there are also three tutorials for making boxes. One of them you can see at the cover of the book.
I had a lot of fun making all the projects for the new book. Not at least because it gives me the possibility to give the joy of learning a trade to other people. The trade of bookbinding is near to my heart and is a part of my work as a designer and artist. For giving some more of this passion to you, I made some printable pattern and labels for you. There is a pattern of brushstrokes, a folklore pattern, a fresh heart pattern, a pattern made of mosaic windows, a geometric pattern and a hearty fall pattern. You can use the pattern for covering your books, making envelopes or using them for covering your boxes with it. Whatever floats your boot! The labels can be print too. Put them on your works for making it easier to remember whats in the book or box.
I really hope you like my book and the pattern. Have fun with it!
-Ema-
Merken