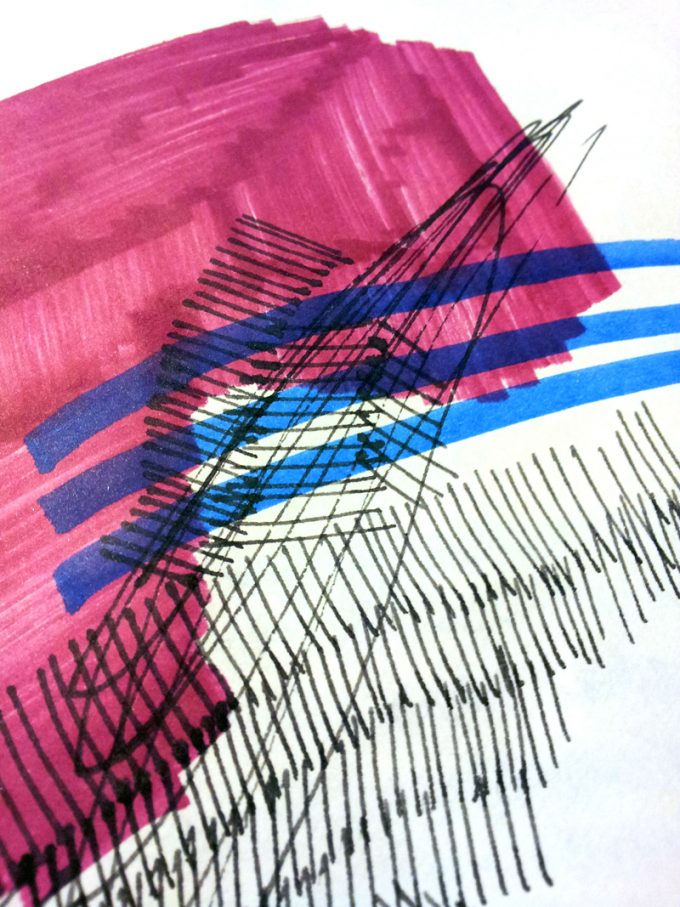 I combined the marks from last week with some colors, other strokes and marks and areas of color.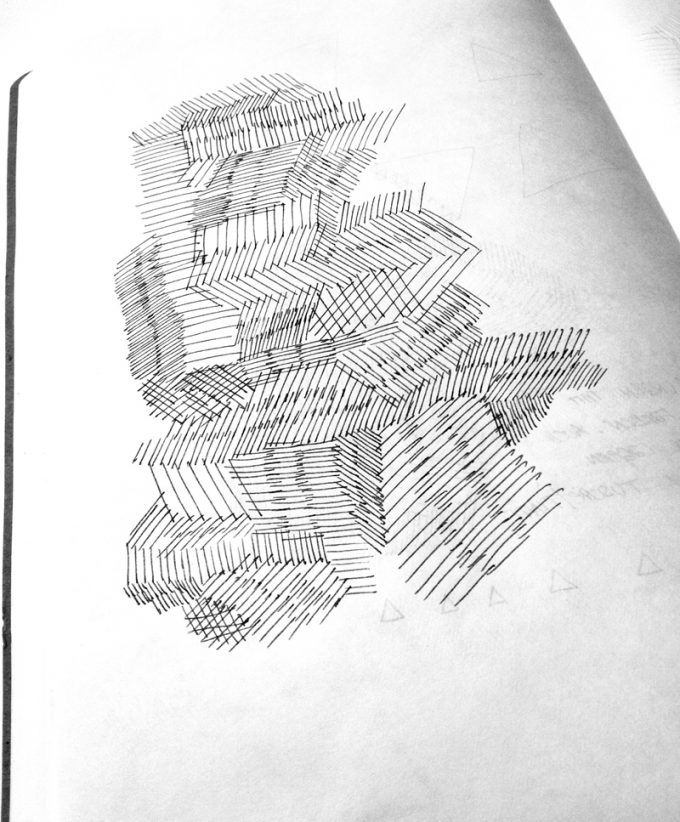 Various directions, frequency and length of the strokes. And tiny triangles of ink coming through the paper.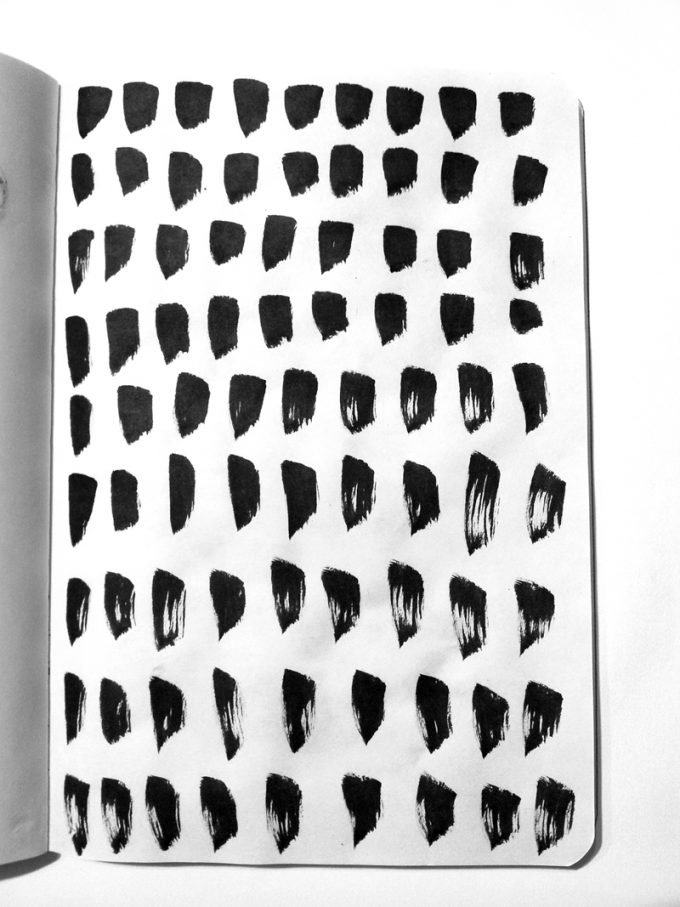 The strokes get wider. Due to ink and paintbrush. While the slim strokes of the rapidograph seem to be a unity, the brush-strokes look like single ones. Every one on his own.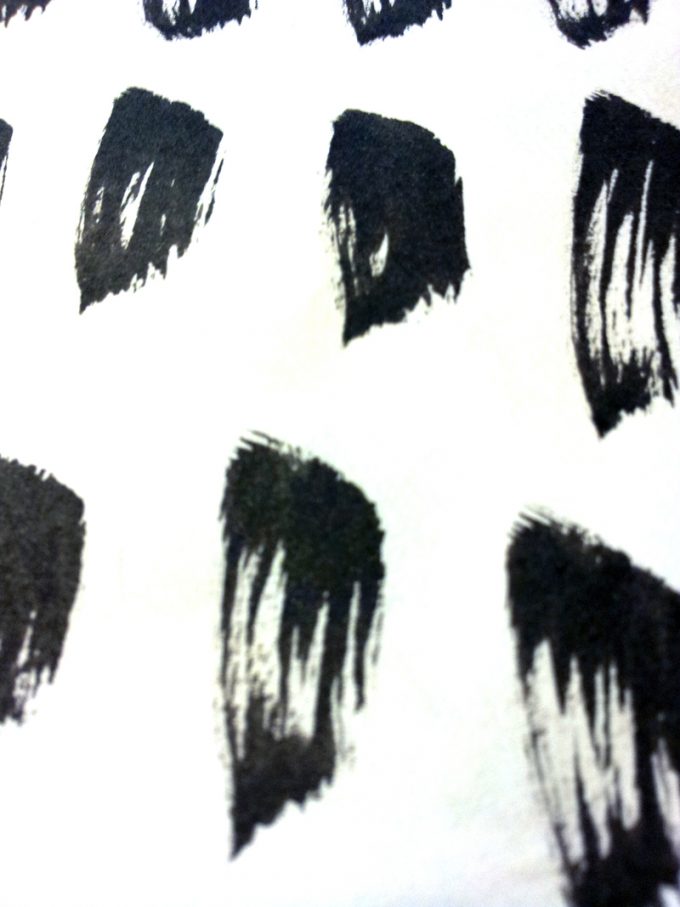 And the decreasing amount of ink brings in some variety with gaps, stripes and marks in every mark.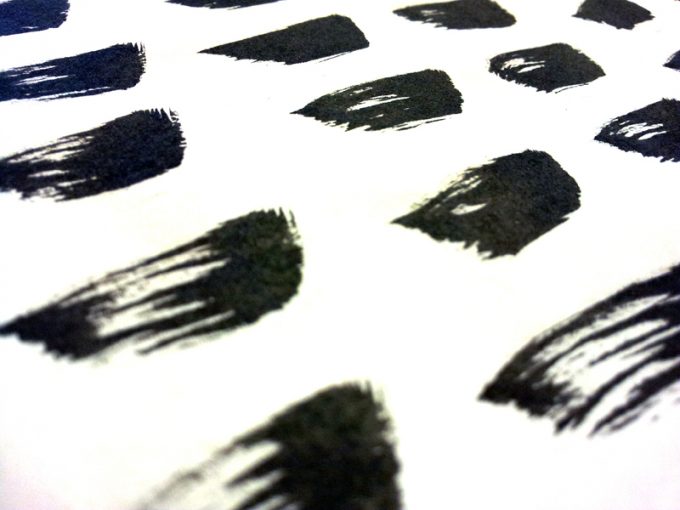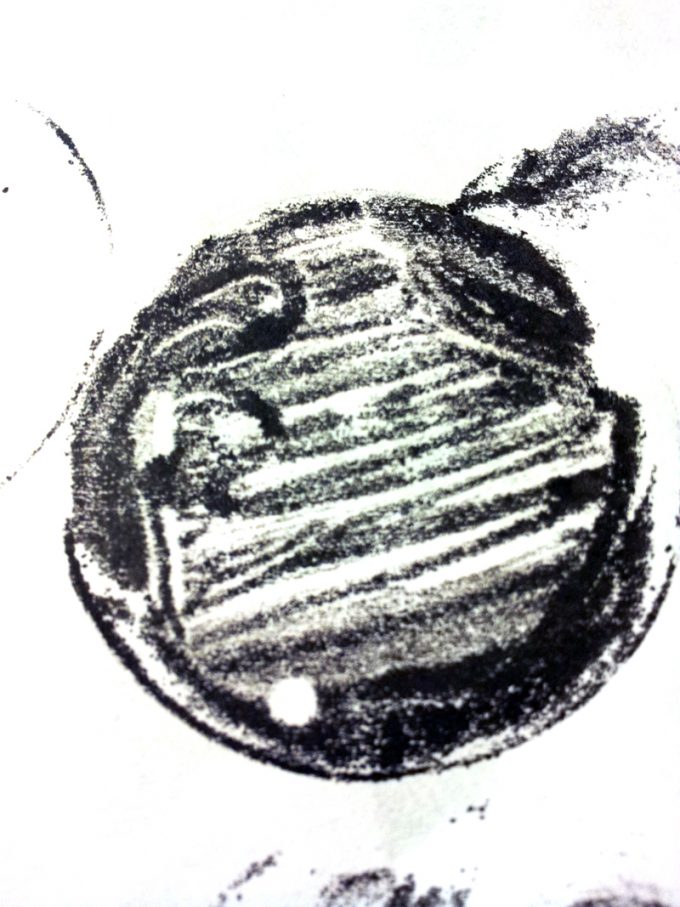 Another experiment made with a plastic lid and some ink. The way I put on the ink on the lid was directly printed to the paper and is clearly visible.
The ink was drying out really fast so I couldn't print the whole lid in every try.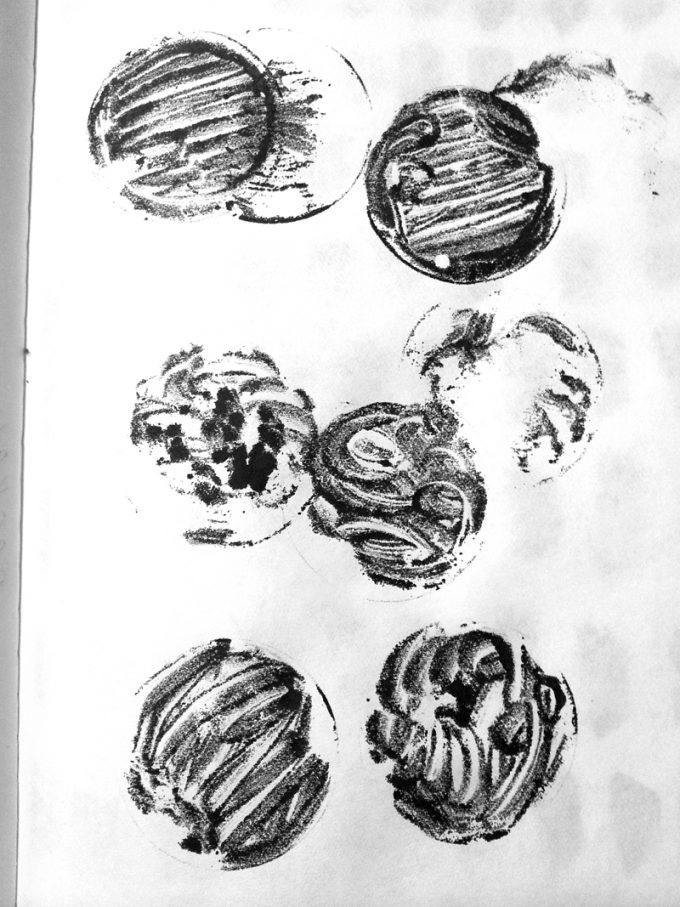 A small collection of plastic lid prints.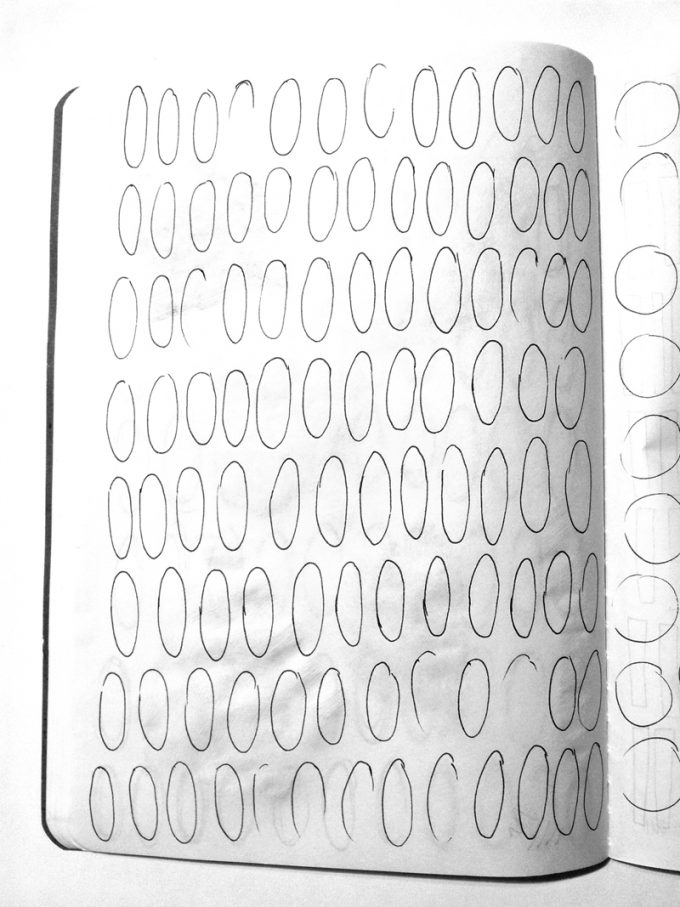 Some pages of my sketchbook were filled with simple marks.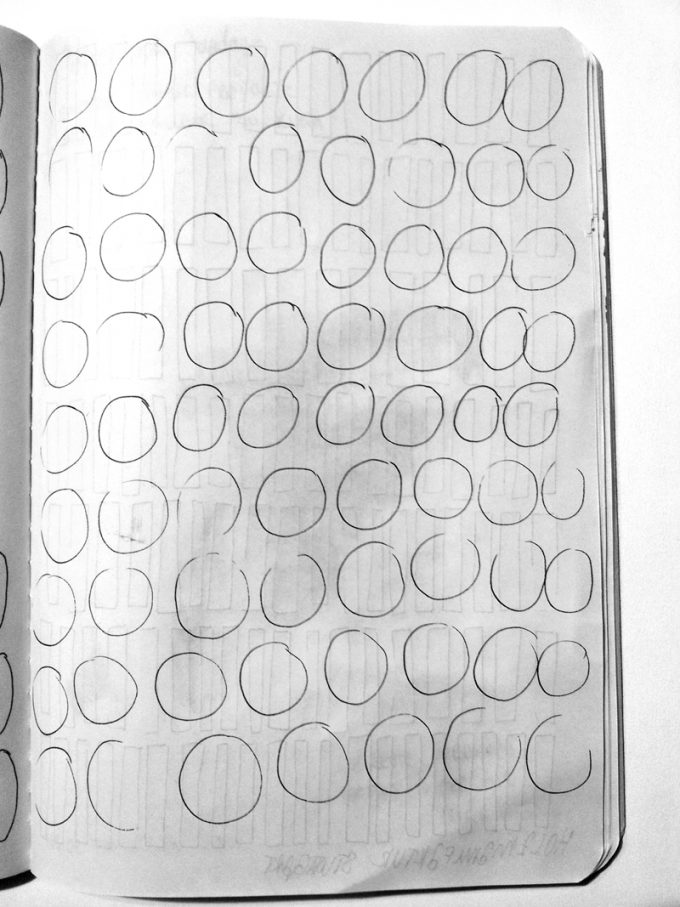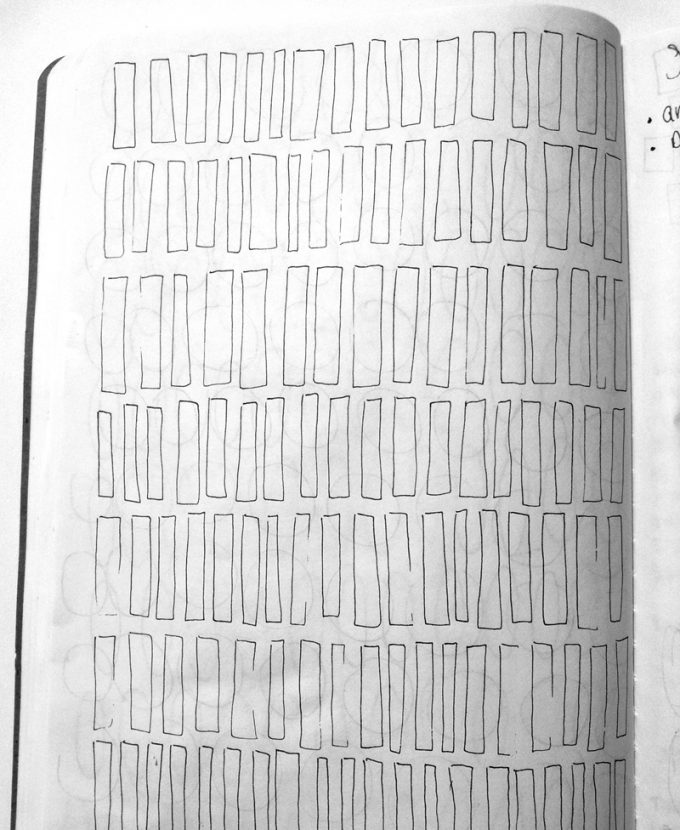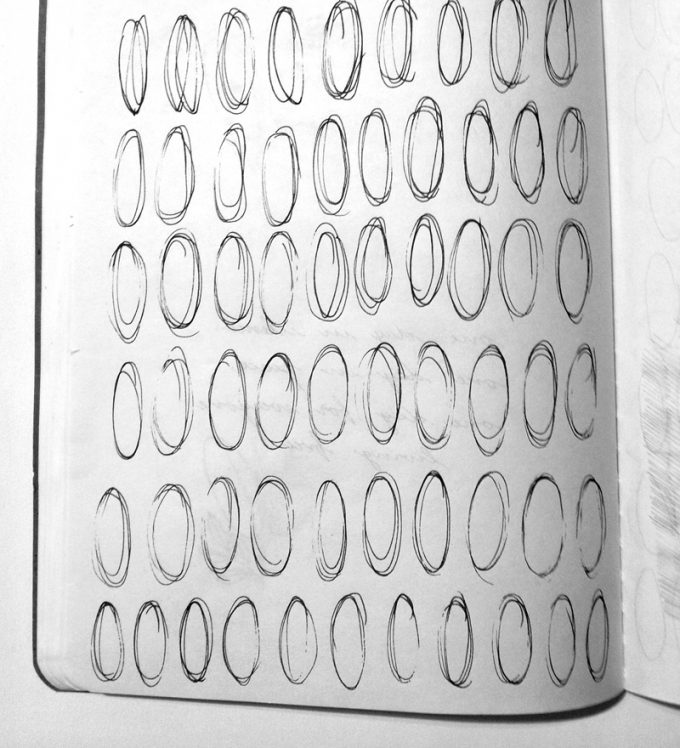 Somehow the oval was my favorite. That's the reason you can find it on multiple pages in the sketchbook. In different styles. There are patterns where the oval is made in just one drive and patterns with ovals where I layed multiple ovals over the first.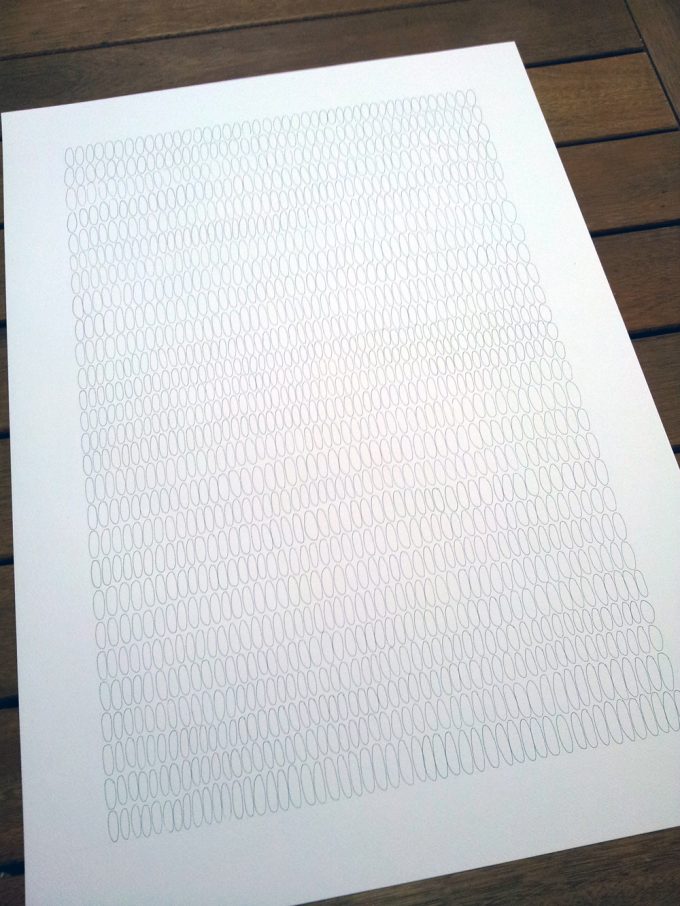 At least I made a bigger version of the oval pattern on a 50 x 70 cm watercolor-paper.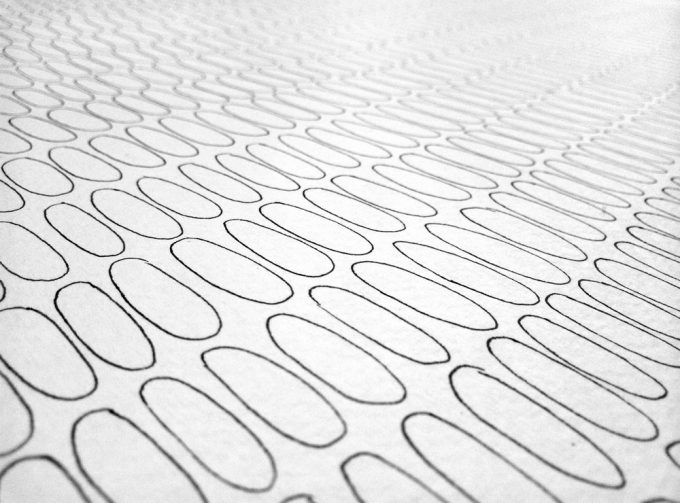 Every one looking a little bit different than the next one.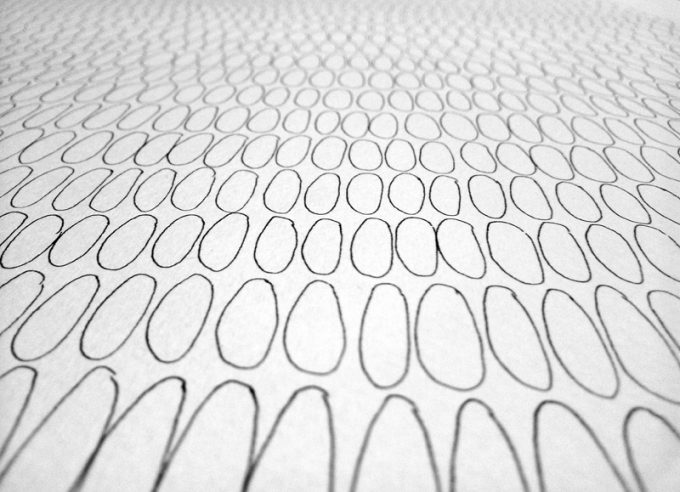 Not a single one is perfect.
Love,
-Ema-