If you are following me on Instagram you surely discovered that the calendar for 2016 is already in production. Last year the cover of the calendar was decorated with a round rubberstamp in the color old rose. For 2016 I wanted to keep this technique. But when I looked for the new rubberstamp motive I came across an old linoprint and a new idea was born. Why not printing a linocut on the cover?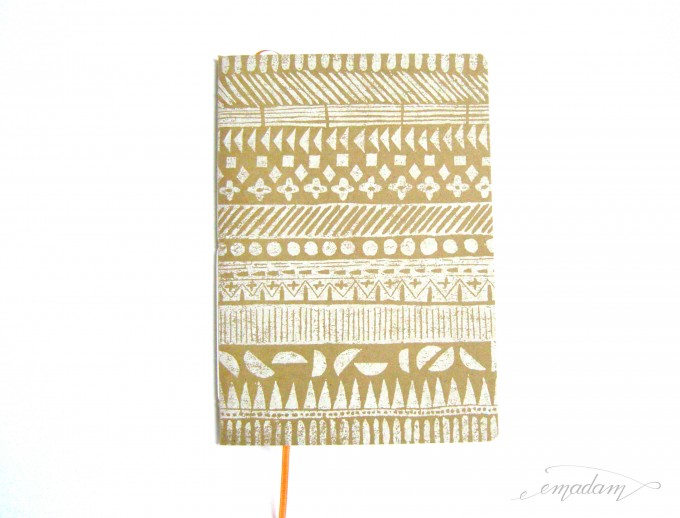 From the graphic side the linoprint should cooperate with the style I had chosen in 2015The round rubberstamp has a pattern of circles and triangles and these elements should also be in the new linoprint.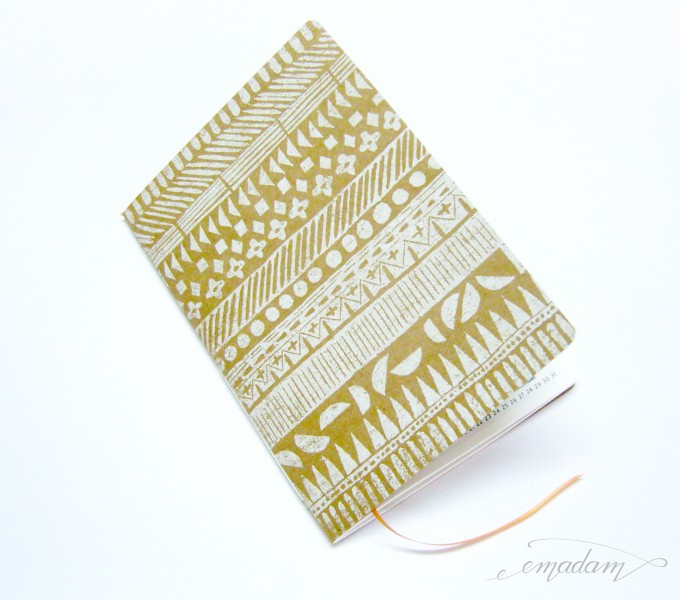 While choosing a color for the print I was looking for the possibility to print with a light color on the brown structured carboard. The decision for the white color was pretty easy.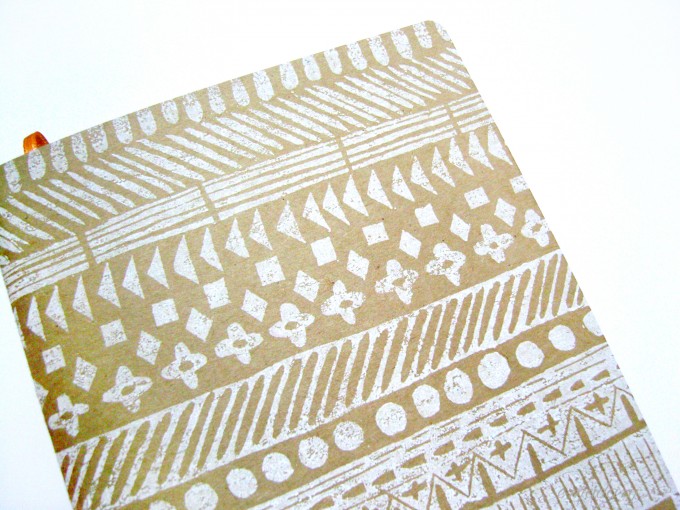 Within the linocut I worked with positive and negative elements so there will be a variety in the pattern. The elements are also inspired by my project "100 ina row".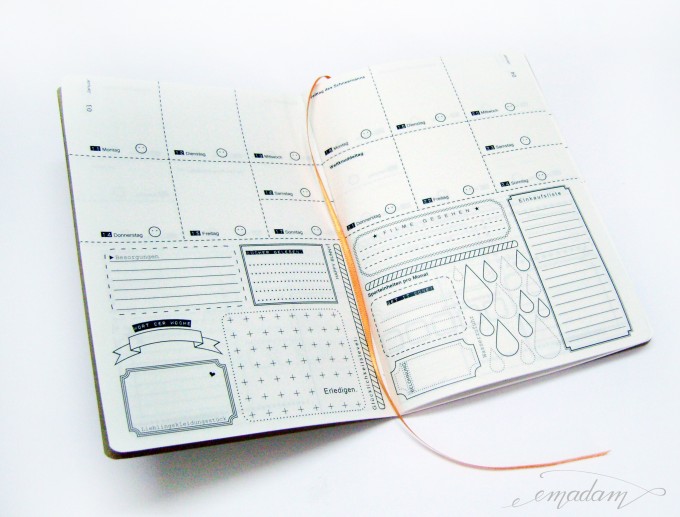 I used a cream-colored 80g/m² paper and printed the inner part in black. The upper part of every page holds the calendar. one double page shows two weeks. The date, calendar week, month and holidays are already printed. And there is a little smiley for every day where you can draw in the mouth, depending on your mood of the day.
The lower part holds different boxes that can be filled in. There are two layouts that alternate. Beside shopping-lists and to-do-lists are many more that have a diary character.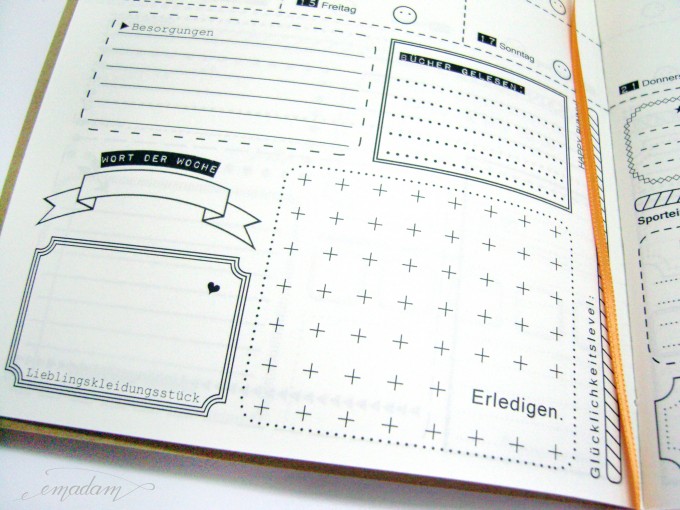 For example there are to fill in boxes for the word of the week, your favorite clothing and read books.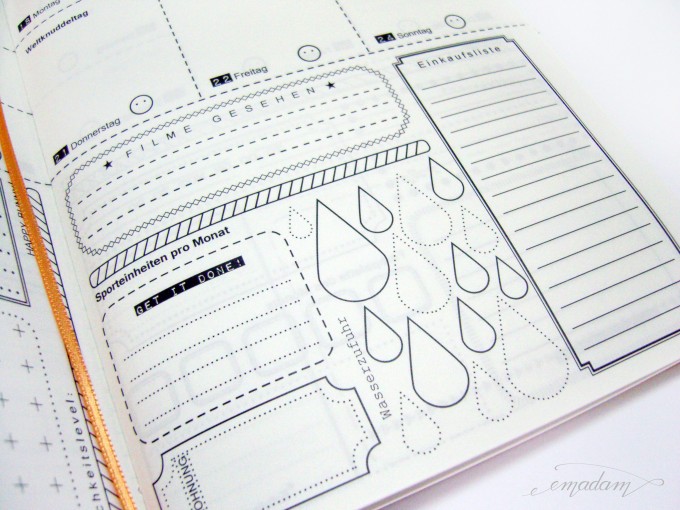 But there are also boxes for rewards, seen movies, your water intake and absolved sport rounds.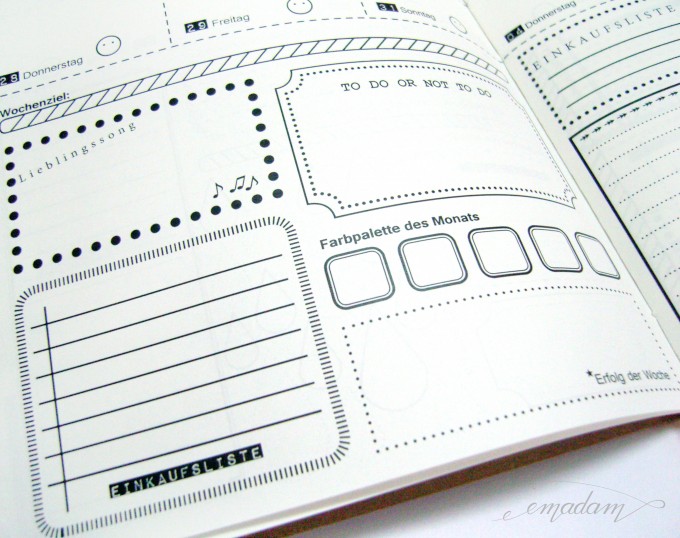 Not to forget the color palette of the week, your weekly goal, the success of the week and your favorite song.
The calendar is obviously for people who love to keep track of some of their day-to-day, fast changing factors of life. It will be a huge fun to look into the filled up calendar and to remember what you achieved in the year, what you learned and what crazy songs, clothings and color paletttes you loved.
Love,
-Ema-