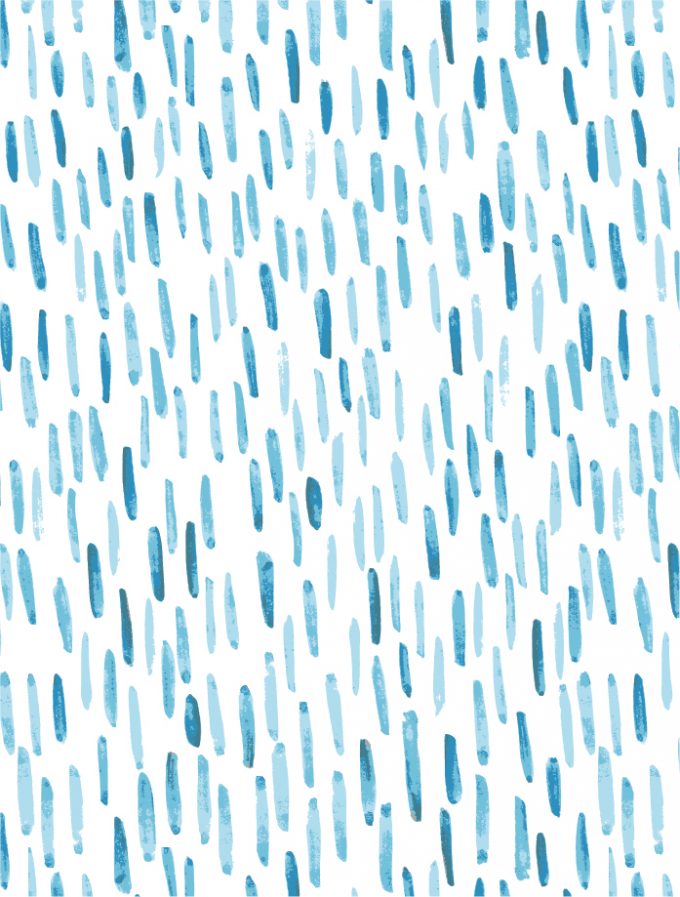 I made a seamless vectorbased pattern out of my blue brushstroke pattern from last week. With the vectorization I reduced the colors to six colors only. So there are six shades of blue in the pattern. On the one hand I liked the effect the reduction has but on the other hand I had to reduce the colors because with to many colors the number of anchorpoints can really go out of control if you don't do that. You don't always have to use just six colors. It really depends on your pattern and of course the performance of your computer.
I made a new arrangment with the strokes. This a little bit uncontrolled than it was in the original. And because there are never enough free patterns out there I made four versions for you to download. The blue and rose pattern are landscape format and the green and grey are portrait format. They are all made for a A3 print. Bind some books with them, wrap gifts or make other cool stuff with it!
Of course you can print the pattern in any size you want. Just choose your favorite format in the printer dialogue. If you resize the pattern with your paper format the printer will make the pattern smaller so it fits on your format. If you want the pattern to have the original size, you have to check or uncheck the box for that option in your printer dialogue.
Please resepct that every pattern is just for personal use only. Have fun and you're welcome to share your creations by making a comment, write a message on facebook or link me at instagram.
Love,
-Ema-