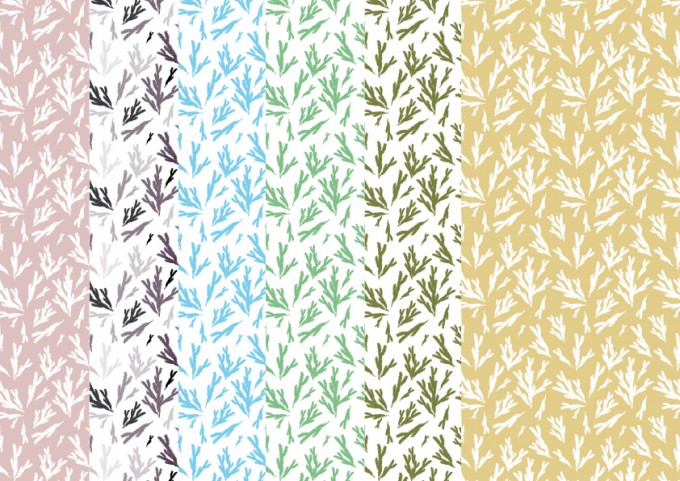 In our home it´s a tradition to make a little gift at St. Nicholas Day and I would like to incooperate this tradition into my blog. Because of that you will get a hand-illustrated pattern as a freebie today.
To match the season it is a pattern of little christmas tree branches in different sizes and colors. You can use the pattern for little christmas gifts, making envelopes or little (flat)bags or use the pattern as a background in other projects like your scrapbooking album. Please respect that the pattern are made for personal use only.
I made the pattern in different colors, so that hopefully everybody of you find a color that he or she likes. Lightgreen, Lightblue, Mossgreen, Black, Greytones and Lilac-Grey. And the same colors Lightgreen, Lightblue, Mossgreen, Black, Greytones, Lilac-Grey are also available in a different size of the pattern.
If you aren´t afraid of printing with some more ink onto your paper, then there are also some more variations. These colors have white branches and a colored background. You can have Old rose, Sand, Black und Grey. And of course there is also a option with another pattern size for Old rose, Sand, Black, and Grey.
I hope you have a great St. Nicholas Day and have fun with the pattern! And it would be awesome if you would link to my blog if you made something with the pattern.
Love,
-Ema-